Just a few of the companies we've crafted solutions for.

Closed Circuit Mobile Application, Maintenance of Trucking System
Devterra enabled us to pinpoint and diagnose problems for each of the vehicles in our trucking fleet, resulting in less downtime and faster delivery to our customers.

Cloud-Based Closed Circuit Mobile Application, Maintenance of Point of Sale System + IT Asset Management and Maintenance System
Devterra's point-of-sale system made our management of the process about 10 times more efficient.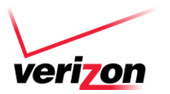 Cloud-Based Closed Circuit Mobile Application, Maintenance of Point of Sale System at Different Locations across all locations in the United States
The best part of working with Devterra was the guidance from transitioning from legacy tools to their dedicated customer success team.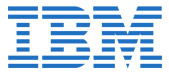 Secure Online Ordering Portal for B2B Transactions
Devterra transformed our B2B transactions portal for speed and quality.

Job-Seeker Application, Joint Venture with Ministry of Labor, Government of Australia
Devterra's solution is more reliable and user-friendly than anything weíve put together internally.

Cloud-Based Closed Circuit Mobile Application, fleet services application
We tested Devterra initially, and then decided to go 100% with their fleet services application. They were flexible and scaled up as we needed, it was tailored exactly to our needs and usage.

Closed Circuit Mobile Application, Vehicle Statistics
With Devterra, I know itís just going to work and itís going to be fast.

Subsidiary of Exxon Mobile - Stand-Alone Portal for Management and Maintenance of Gas Station Pumps across the country of Canada
Before Devterra, we would have to look at the pumps across the country and try to figure out management and maintenance based on average numbers. Now if thereís a failure, we see the data and exactly what the problem is right here. It helps greatly with fixing the problem faster and gives us invaluable real-time insight into how to mitigate our operational risk.

Inventory Management System, Joint Venture with Superior Propane to manage gas levels across Canada
If we had to build out and maintain our own infrastructure for managing gas levels at all our locations at scale we would have lost valuable time.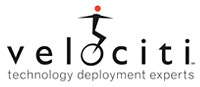 Developed asset management application / fleet services application as part of a joint venture
Devterra was an instant win right out of the box.

Systems integration with accounting software. Maintain portals accessed by thousands of patients for reporting to the Food and Drug Administration. Website design and development.
Devterra proved themselves passionate about helping us realize our goals and our organization thrive.

On-Demand IT Staffing and Management Resources
devterra is responsive, knowledgable, experienced, savvy, and is at the top of their game.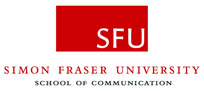 Capture Project, Portal to Capture and Publish Cancer Research by Academics
Devterra is a day-to-day essential for our university. Of all the research database platforms available in our industry, Devterra's remains a favorite among our teams. From quick searches, to helping us identify the most strategic opportunities in research, the features are easy to use and intuitive. Their client reps are always available to us at a momentís notice, and a pleasure to work with.

Cloud-Based Closed Circuit Mobile Application, Management and Maintenance of Point of Sale System
Devterra's client service is the best. They are willing to work with you no matter the issue at hand (even if it may be after business hours). Itís the people that really make these services worthwhile, and Devterra hires those who truly understand the needs and urgency of the IT Manager and client accounts.

City and Visitors Bureau Guide
With Devterra, I get straightforward, high-quality capable developers without having to worry about some flashy infrastructure that is behind them. I feel like I have a real partner.

Funded by Health Canada - Design and Develop Website
The Devterra team is always willing to go the extra mile for our team and our subsidiary branches. They frequently assist us with last minute requests and questions, helping us give the best possible user experience to our site visitors.

Enable Government to Determine Individual Subsidy, Requirement Filter Application
Devtera has greatly simplified our subsidy processes. The platform allows us to quickly gauge the coverage based on individual criteria, locate any open requirements, expedite reports to staff and senior executives and delineate prominent themes and much more. Best of all it integrates a variety of filtering and reporting items into one central tool, which allows us to be more proactive and frees up time for other tasks.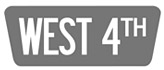 Mobile Application in iOS and Android for Vancouver residents to connect with local retailers
Click here to view the app in the Apple App Store.